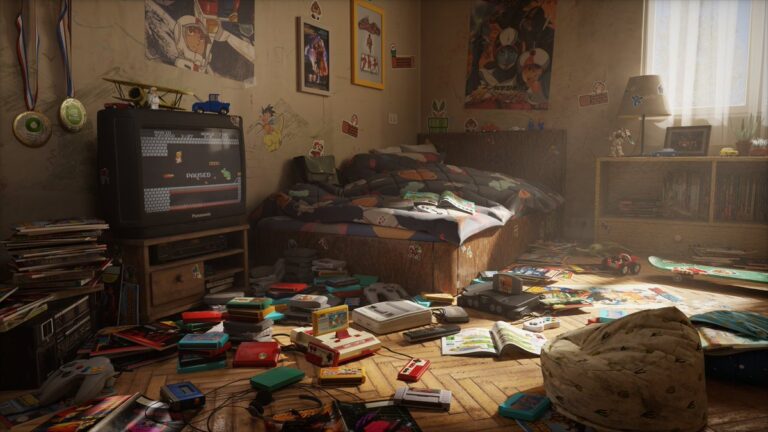 At NVIDIA GTC, the Omniverse User Group held its 2nd meeting, focusing on developers and users of the NVIDIA open platform for collaboration and simulation.
Capping off a week of major announcements including the NVIDIA Omniverse Avatar, and Earth-2 Supercomputer at NVIDIA GTC last week, the community team hosted the second Omniverse User Group. 
Excited participants logged in from across the globe to hear about the future of the platform from the NVIDIA Omniverse leadership team. Participants also got a sneak peek of upcoming features and releases through presentations from partners and community members showcasing their inspiring work. 
The event culminated with an announcement of the latest contest winners, along with the first Ambassador and Omniverse Machinima expert, Pekka Varis from Catchline. Varis won the title of ambassador by helping and sharing his great knowledge of the platform with others on the forums and Discord server.
Afterward, the party migrated to the official Discord server, where the community had a blast chatting, answering questions, and learning about what excited users the most about the future of the Omniverse. 
Highlights include:
Hearing the inspiring vision and details on the future of the Omniverse from Rev Lebaredian, VP of Omniverse and Simulation Technology.
A recap of Omniverse updates and announcements at GTC by Richard Kerris, VP of Omniverse Developer Platform. This included Omniverse VR, Omniverse Avatar, Omniverse Replicator for NVIDIA Isaac, DRIVE Sim, and DRIVE Concierge and Chauffeur.
The latest Omniverse roadmap by Frank DeLise, Product Management, Omniverse. Updates include the recent launch of Omniverse Enterprise, Omniverse Showroom, Omniverse AR / VR, and Omniverse Farm. New workflows for design collaboration and industrial digital twins, an overview of updates coming to core apps and tools, as well as connectors and new installation tools were also announced.
A developer update from Damien Fagnou, Senior Director of Software, Omniverse. Fagnou detailed how developers can capture value by connecting to and building on the Omniverse Kit, which will support VR as well.
Partner spotlight demos from Reallusion and Lightmap (Note: Lightmap will be demoing HDR Light Studio on our livestream on Friday, Nov, 19 at 8 am PST / 5 pm CET.)
A look at the community ecosystem from Accenture, Universidad de Artes Digitales (UAD), Christopher Scott of Outdoor Living 3D, and Jae Solina of JSFILMZ.
The Retroverse Contest winner announcements. We received many incredible renders inspired by artists' love for gaming and computing graphics. Congratulations to our winners, whose submissions truly shined! We will host the winners at our livestream on Wednesday, Nov. 24 at 7 am PST / 4 pm CET:

First Place Winner, Liu Zhirong
Second Place Winner, Piotr Skiejka
Third Place Winner, Yenifer Macias Castilla
Watch the second NVIDIA Omniverse User Group
Figure 1. NVIDIA Omniverse User Group members.
Share your work
As livestream cohost and Omniverse Community Manager, Wendy Gram, often says, "the community's amazing work in the Omniverse inspires us every single day." 
If you are interested in presenting to the community at a User Group meeting, in a post, or on our weekly livestream, reach out through Discord (Prof E#2041) or e-mail. 
We also invite you to share your work. Tag us on social media using the #NVIDIAOmniverse, or submit to the Omniverse Gallery. 
We look forward to seeing you in the Omniverse or at our next events. Please follow us for the latest updates.
Connect with us:
Twitter
Instagram
Forums
Discord
Twitch
YouTube
Medium
Omniverse news
Sign up for our newsletter
Source:: NVIDIA