Welcome to Developer Week at Cloudflare! We are excited to announce we are running a series of Developer Challenges throughout the week to give you the excuse you needed to play with all our new features.
Between now and April 19 you'll get to know the Cloudflare developer tools and walk away with a fun new app (or five) to your name. You'll also become a part of the Cloudflare Developer community!
We hope that some of you will be inspired to create your next project using Cloudflare Workers, Workers KV, Pages, Durable Objects and all the developer-focussed products that Cloudflare offers. There's already a vibrant community building applications using the Workers ecosystem; we hope the Developer Challenges inspire you to build on Cloudflare.
What are Developer Challenges?
We know that some people are new to the Cloudflare services for developers and that some of you have been using them for a while, so we have come up with two streams of challenges.
If you're just getting started with Cloudflare, there will be a new challenge each day of the week that will help you level up your knowledge in no time. There's also an extra bonus challenge over the weekend if you're feeling inspired.
For Cloudflare's current power users, there are two challenges — one for the week and one for the weekend. Both are designed to build upon your current knowledge and have some fun with.
Why Participate?
The Cloudflare Developer Challenges give you a great opportunity to try out Cloudflare products in a guided manner. They start off with the basics and gradually get more complex. But don't worry — there is a great community on our Discord server that will help answer any questions you may have along the way.
This is also an opportunity to connect with like-minded people and hear how some of our power users are making the most of what's on offer.
We are really excited to see what you'll build, and can't wait to share it with our community on Cloudflare TV!
How to Participate
Step 1: join our community on Discord
Join our Discord server here. Details of each challenge will be posted in a separate Discord channel. This is where you'll find specific details of what we're looking for, as well as the resources you'll need to get started.
Step 2: check out the daily challenges
Once you have introduced yourself on Discord, read through the challenge and get started with the resources. If you have any questions, ask away!
Step 3 build your app.
(This is the hard part).
Step 4: share what you've built!
We'd love to see what you've built, and are really excited to feature some of the solutions on Cloudflare TV, so make sure you take a screenshot to share on Twitter and tag us @CloudflareDev and #DevChallenges.
This blog post will be updated daily with the new challenges, please join the Discord server to participate.
Dev Challenge #1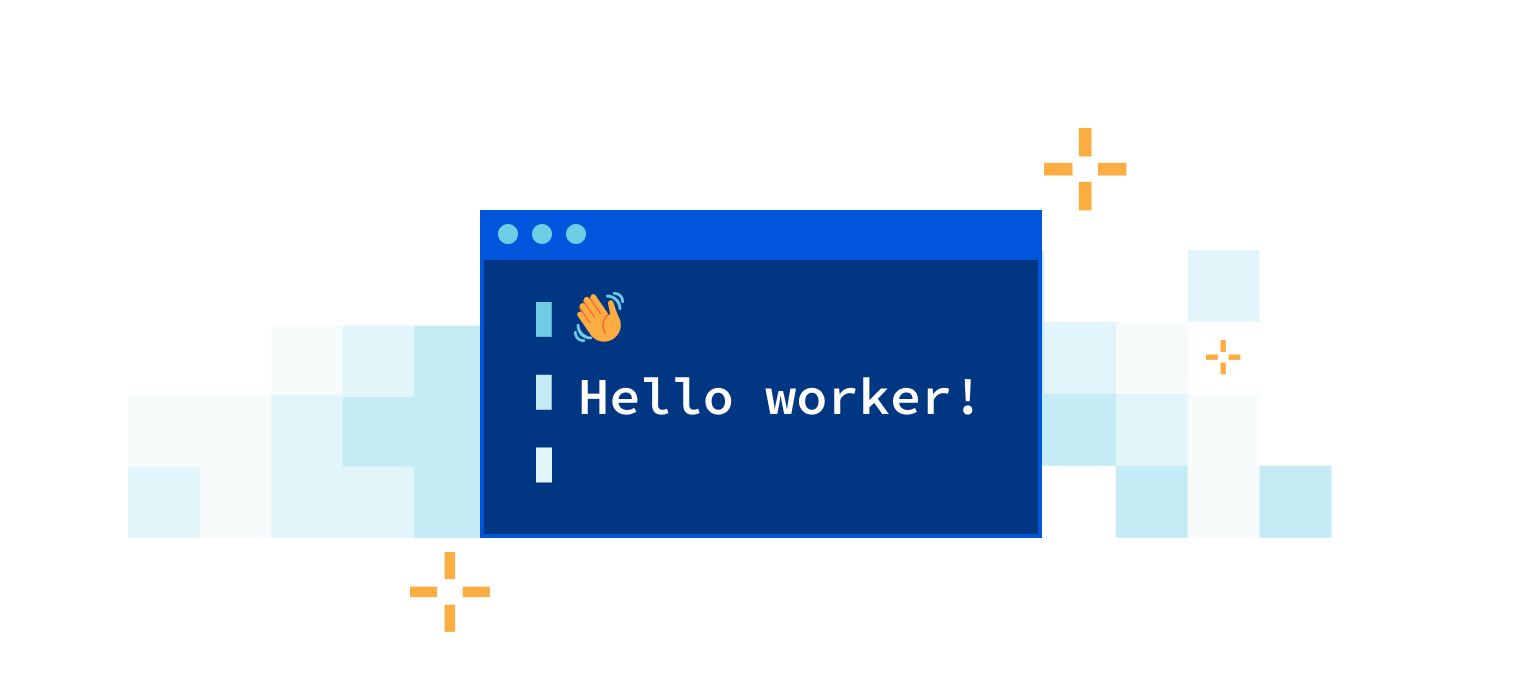 New to Cloudflare: Hello Worker!
Deploy your first Cloudflare Worker with Wrangler by following this tutorial:
Introduction to Cloudflare Workers.
When you've finished, take a screenshot and share in on Twitter, tag us @CloudflareDev and #DevChallenges.
Power Users: Portfolio Project Challenge
This is your challenge for the week. Get creative and show off your skills and experience, using as many of the Cloudflare products as you can combine. More details can be found here: Portfolio Details.
Source:: CloudFlare