Announcing wrangler dev — the Edge on localhost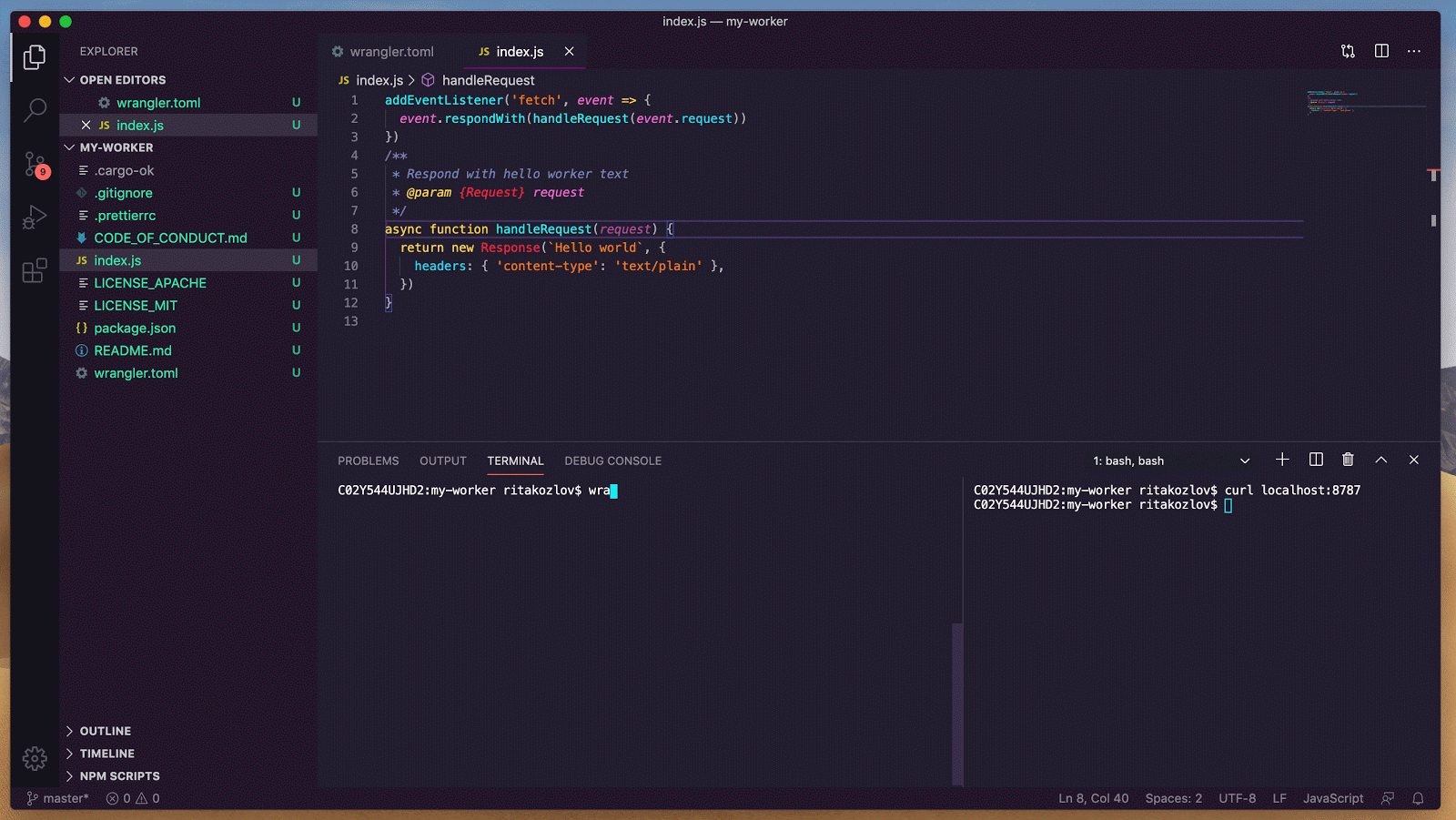 Cloudflare Workers — our serverless platform — allows developers around the world to run their applications from our network of 200 datacenters, as close as possible to their users.
A few weeks ago that provide rich information about the request such as geo-location — they will all be provided from the Cloudflare data center.
Get started
wrangler dev is now available in the latest version of Wrangler, the official Cloudflare Workers CLI.
To get started, follow our installation instructions here.
What's next?
wrangler dev is just our first foray into giving our developers more visibility and agility with their development process.
We recognize that we have a lot more work to do to meet our developers needs, including providing an easy testing framework for Workers, and allowing our customers to observe their Workers' behavior in production.
Just as wrangler dev provides a quick feedback loop between our developers and their code, we love to have a tight feedback loop between our developers and our product. We love to hear what you're building, how you're building it, and how we can help you build it better.
Source:: CloudFlare