Windows Security review: There are better options, but not for the 'price'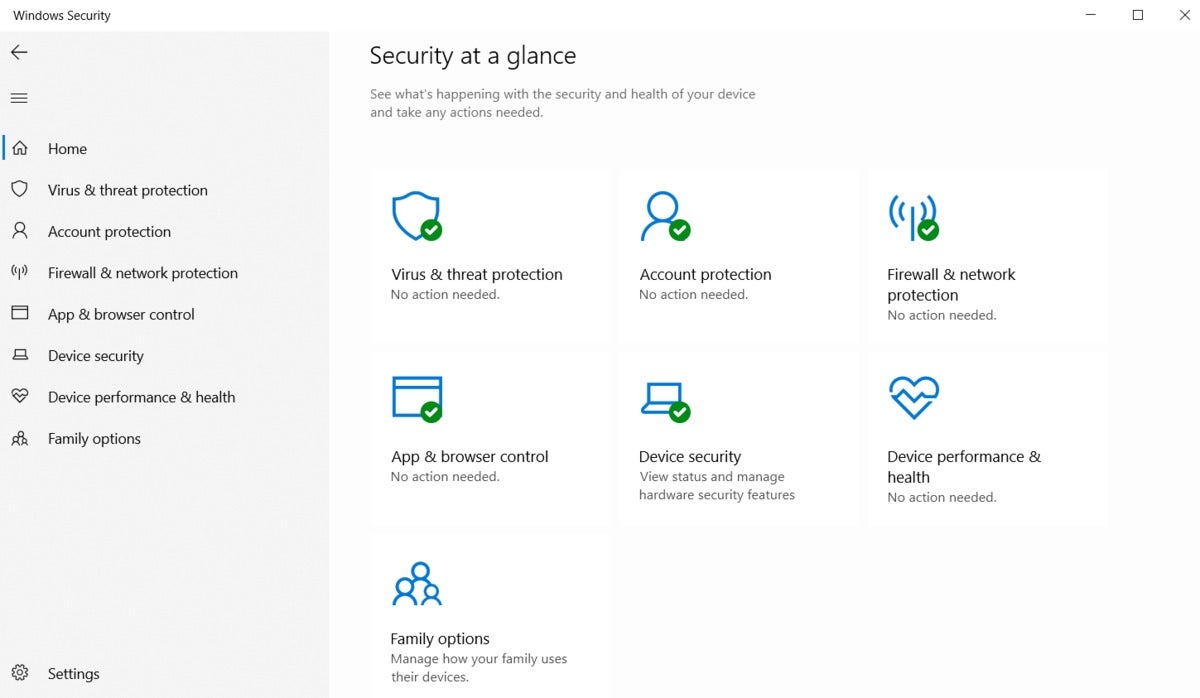 For years, the attitude towards Windows 10's built-in security was that it's a nice idea, but you really shouldn't rely on it. That stared changing in 2019, with the major testing houses giving Windows Security top marks.
Could it be true? Can you really ditch your $100 annual antivirus subscription and rely on Microsoft's native solution instead? Here's our opinion.
Windows Security is a very basic utility. In a way, it doesn't need to be fancy, since it's part of Windows itself. If you need extras like backups or hard drive cleaning, you can find that in other parts of the OS.
Note: This review is part of our best antivirus roundup. Go there for details about competing products and how we tested them.
IDG
The Windows Security dashboard.
To read this article in full, please click here
Source:: IT news – Security