Avast pumps protection, performance, and privacy in 2019 | Avast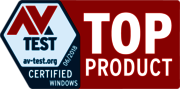 The tech world evolves. The ones who wear black hats get smarter, and the ones who wear white hats get even smarter. Using AI, machine learning, and the big data of our vast network, we're proud to be forerunners in the latter category, staying a step ahead of the cybercrime underworld. We not only test our products rigorously in our own labs, but we submit them for objective third-party evaluations to learn where we can improve. Reviews have been favorable throughout 2018 and we continue to offer the best free and most competitive and feature rich antivirus products on the market.
Avast Free Antivirus 2018 for Windows received Top Product from AV-Test. The Avast 2019 product line-up adds on more features.
Source:: Avast